I am sooooo excited and can hardly wait to start fitting the "Lamour Dress" by Charm Patterns! That's why I have already cut the bodice in my size from the sample fabric and prepared it accordingly.
That is to say, I cut the pattern pieces, sewed them together and cut away the seam allowances at the top of the neckline and at the bottom of the waist for my test.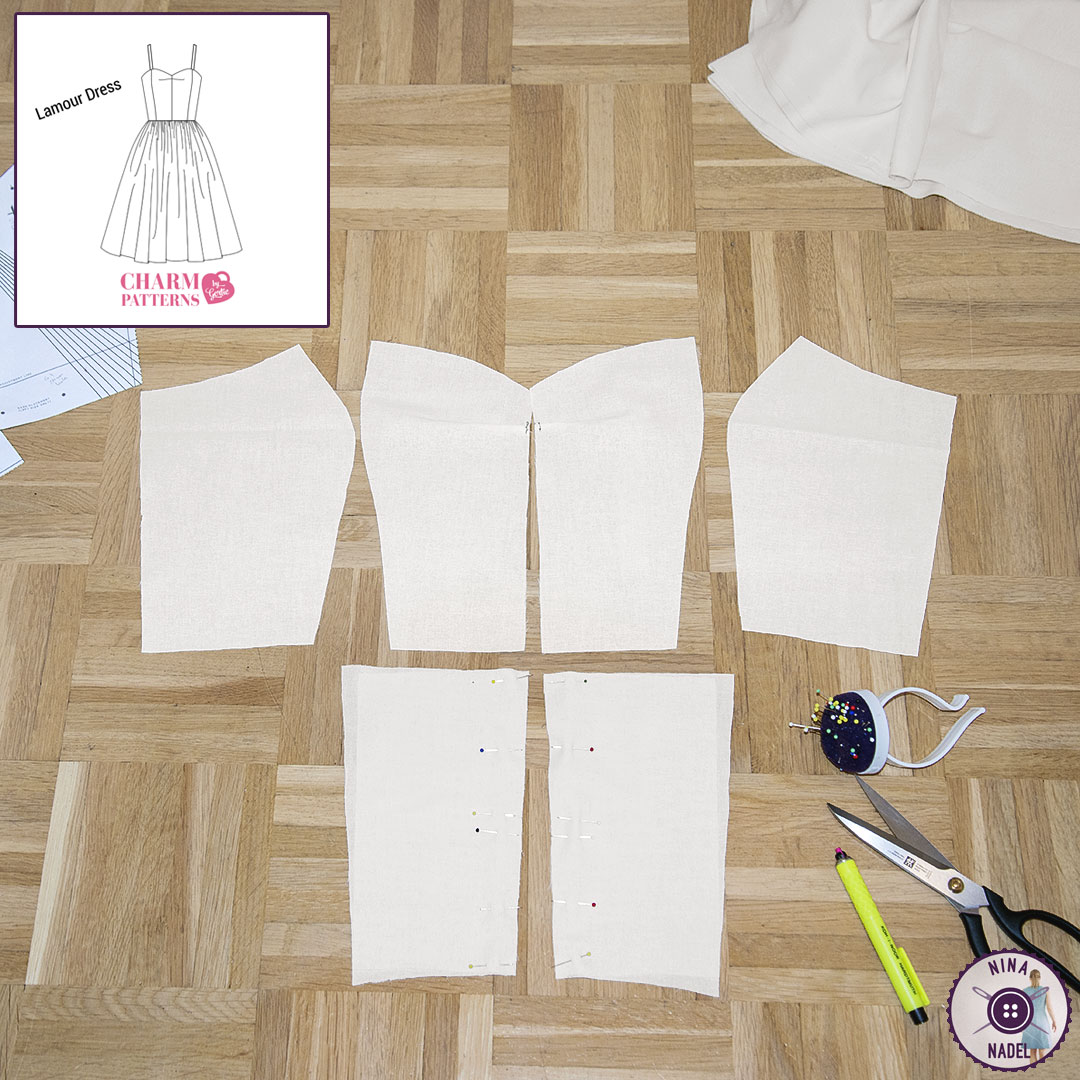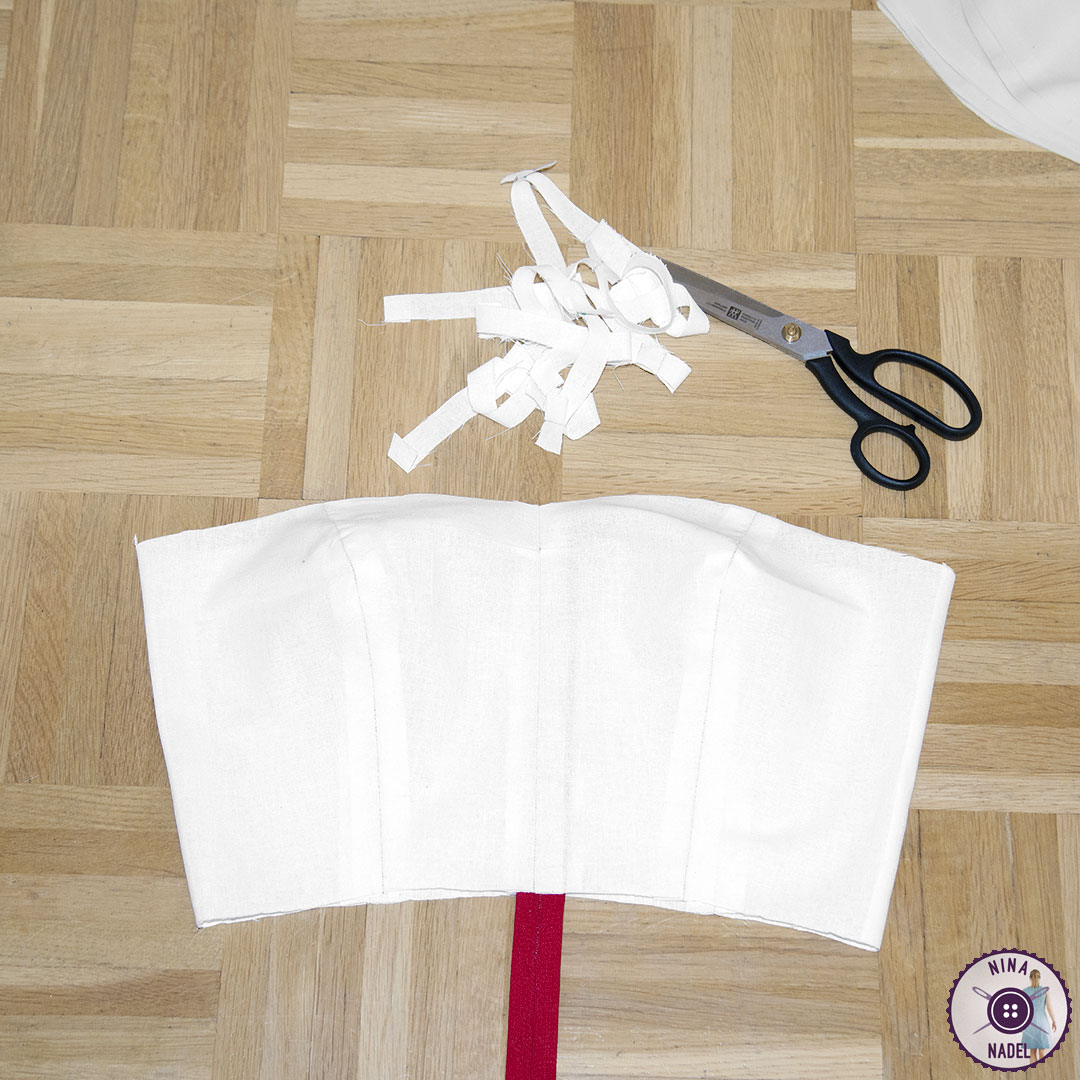 But apart from that, unfortunately I can't really do anything at the moment, because as everyone knows….
– Do the fitting only when you have the right underwear at hand! –
And I don't know that yet, although I do have a small glimmer of hope for the first time…. because they are at least trying to reorder me the desired strapless bra model in my size (65E), but well, it still has to fit!
Otherwise I'll have to think about how to get either a bra or "something" like a bra into the dress, or whether I should make the actually planned "narrow/adjustable" straps wider so that I can hide my bra straps underneath, but I don't think either is ideal!
So for now it's waiting, keep your fingers crossed and hope!
PS: I sew my normal bras with straps myself, but I just don't dare to make a strapless one yet.
from Instagram: https://www.instagram.com/p/CoEx4DBNsfc/