Uiiiih this dress has made it really hard for me, not because the actual pattern construction did not fit, but because I simply didn't like the look of the darts in this fabric.
The problem:
I already had all pattern pieces cutted out! 🙁
So either I redesign the already finished top (with lining and all) with other darts, or I will never wear the dress and the fabric would be wasted and I didn't want that because I do like the fabric!
My plan:

–> for more photos click du HERE
Puuuuuh….. luckily it worked and the top fits, but….
Problem 2:
…. this change made the top shorter. So I was now missing about 1cm (approx. 0,39 inch) in length.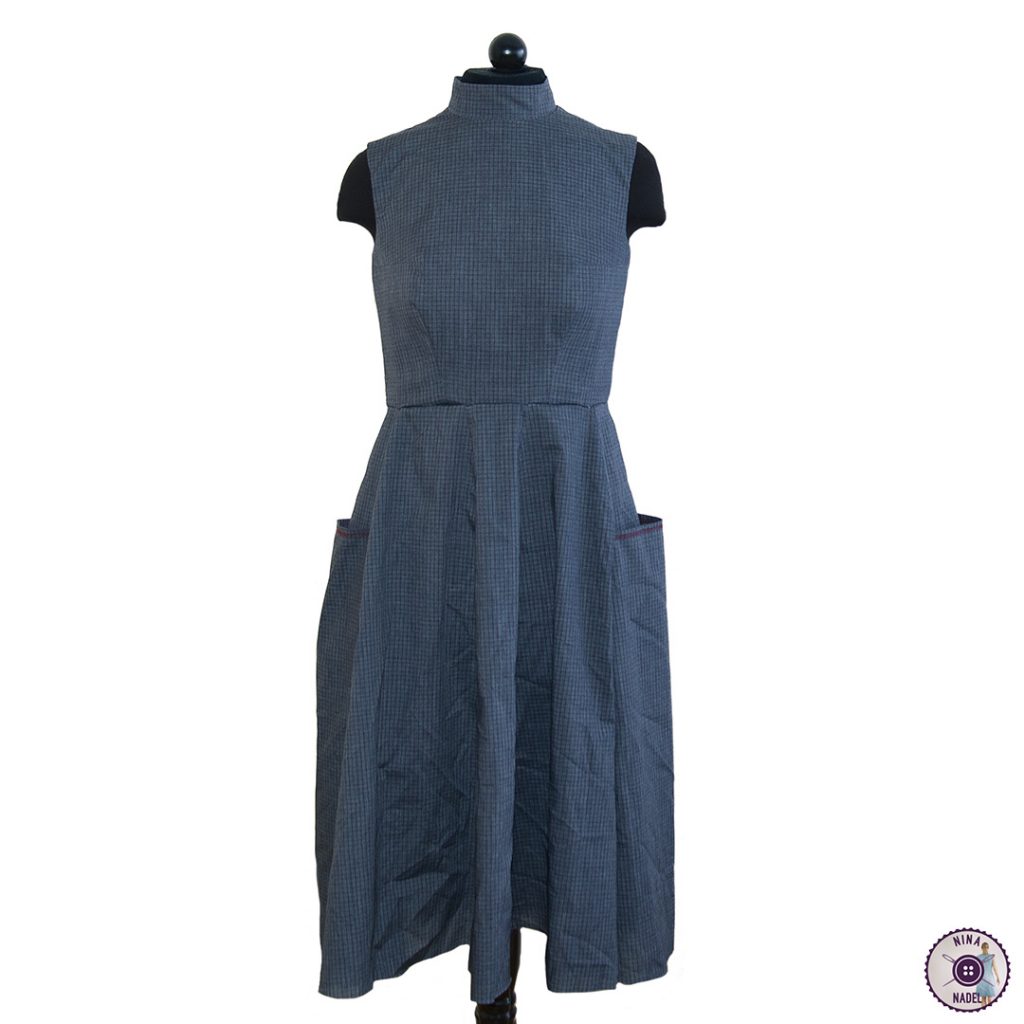 Fortunately, you can only pin at first to give the different looks a try. Result: A waistband in the width of the stand-up collar felt too wide for me, a narrower waistband (1cm | approx. 0,39 inch) just to add the missing length I unfortunately also did not like and the thought just to wear a belt over this simple extension was also not so mine. So what now…..?
A narrow waist band with decorative stitching so it looks more like it's a "belt"? Hmmmmmm….. yes that could work!
No sooner said than done and since I already used decorative stitching on the upper edges of the large skirt pockets, I didn't have to think about which decorative stitch to use 😉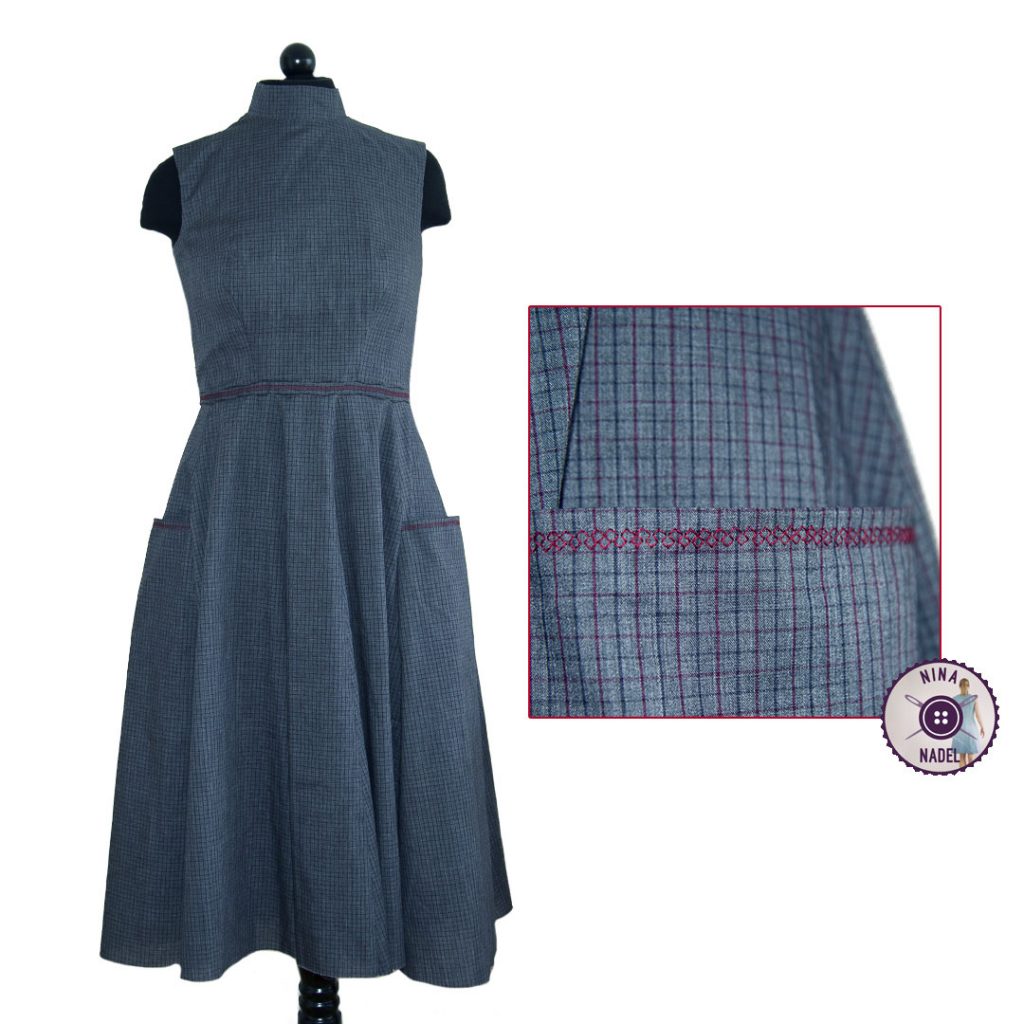 And because the outer fabric is very thin and the skirt was basically rather voluminous intended, I still needed a linning skirt that 1st makes the skirt opaque and 2nd brings the planned volume to emerge.
A light and smooth lining fabric was thereby somehow out of the question, so I decided on a beautiful red cotton fabric, which corresponds exactly to the red tone in the fabric and my used yarn colour! This fabric feels great on the skin, brings the desired stability and is just like the main fabric "easy to clean" 😉
And what do you think? Did I succeed with the redesign?
My conclusion:
I had a really hard time with this dress (even though I quite like it now) however, I learned quite a bit about myself while finishing it.
I love to construct and adjust patterns accurately, I also love to implement these patterns, but I do not like surprises…. the free altering at the whim is absolutely not mine, I hesitate at every step, put it aside over and over again and postpone decisions about how I want to continue. In a nutshell, this "free" way of sewing is no fun for me, I do like "structure"! 😀